Kids Rider course, from 8 years old (after ther Gold star)
Skiing with friends without pressure and in safety with a Mono - The "Coach Rider". Take on the Courchevel ski area: slopes, all terrain, snowpark, everything is allowed.

This is the Kids Rider course, a "FreeRide and Freestyle" ski
in total freedom but also in total safety.

Under the technical advice of your "Coach Rider", you will quickly evolve towards new sliding sensations.

Always faster, always higher, always more fun...

Join the Team Rider Kids course without further delay.
Includes :
- Contest at the end of the week with your friends, prepared by the coach
- Invitation to the Kid Contest (www.courchevelkidcontest.com)
- Participation in 1 demonstration with the coaches at night during the "ESF" evening.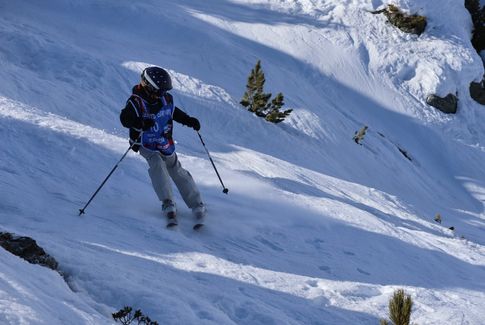 6 or 5 days Kids Rider courses
level required : Gold star
From Sunday to Friday
or from Monday to Friday
Full day : 9:15 - 4:45
Snowfront
Meal included in the package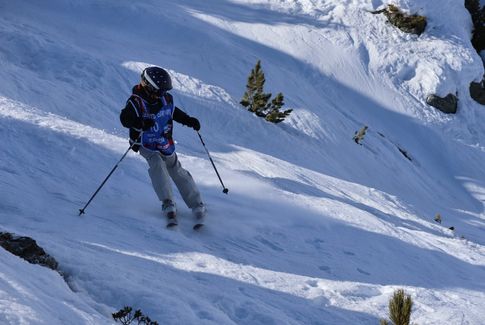 6 or 5 days Kids Rider courses
level required : Gold star
From Sunday to Friday
or from Monday to Friday
Full day : 9:15 - 4:45
Snowfront
Meal included in the package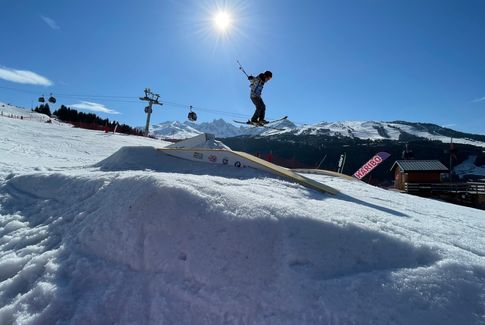 6 or 5 cours mornings / afternoons Kids Rider courses
level required : Gold star
From Sunday to Friday
or from Monday to Friday
Morning : 9:15 - 12:15
Afternoon : 1:45 - 4:45
Snowfront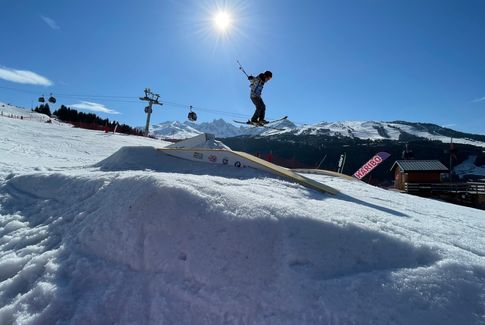 6 or 5 cours mornings / afternoons Kids Rider courses
level required : Gold star
From Sunday to Friday
or from Monday to Friday
Morning : 9:15 - 12:15
Afternoon : 1:45 - 4:45
Snowfront
Kids Competition course, from 8 years old (after the Gold star)
Are you a time trialist? The Kids Competition course is for you. On the programme, technical skiing, all terrain, slalom, giant, jumping and ski cross...

Under the wise advice of your coach, go and find the few seconds that will bring you closer to the podium!

Ready to put your competitive spirit to the test? Then join the Kids Competition course.

Included :
- 4 ESF tests included with the daily lessons (Chamois, Arrow, Jump and Ski cross).
- 1 participation to the ESF evening with the instructors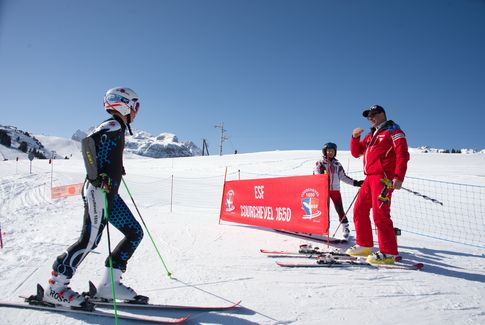 6 or 5 days Kids Competition courses
level required : Gold star
From Sunday to Friday
or from Monday to Friday
Morning : 9:15 - 4:45
Snowfront
Meal included in the package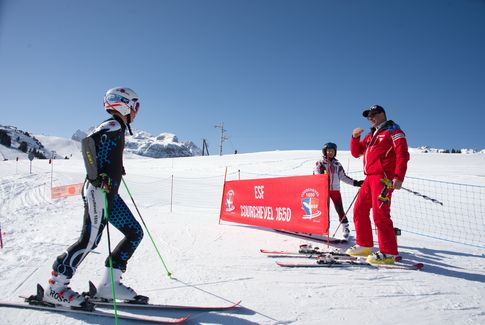 6 ou 5 cours journée Kids Compétition
level required : Gold star
From Sunday to Friday
or from Monday to Friday
Morning : 9:15 - 4:45
Snowfront
Meal included in the package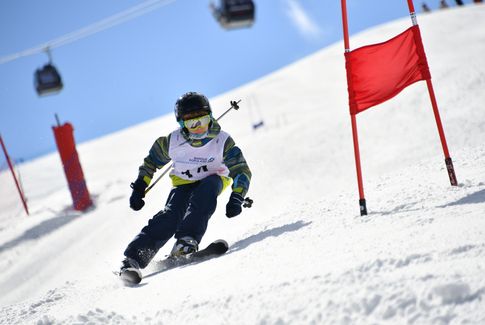 6 ou 5 cours matin ou après-midi
Kids Compétition
level required : Gold star
From Sunday to Friday
or from Monday to Friday
Morning : 9:15 - 12:15
Afternoon : 1:45 - 4:45
Snowfront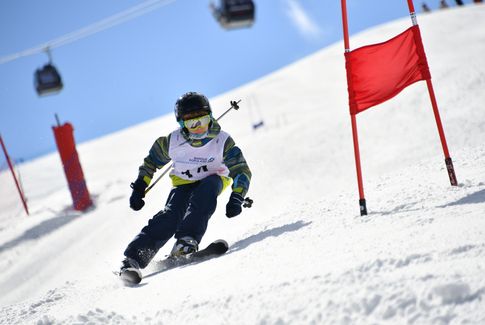 6 ou 5 cours matin ou après-midi
Kids Compétition
level required : Gold star
From Sunday to Friday
or from Monday to Friday
Morning : 9:15 - 12:15
Afternoon : 1:45 - 4:45
Snowfront
Our rates - Kids Rider & Kids Compétition courses :
TIME
FULL DAY (meal included)
9:15 to 4:45
MORNING
9:15 to 12:15
AFTERNOON
1:45 to 4:45
6 days
395€
285€
285€
5 days
370€
270€
270€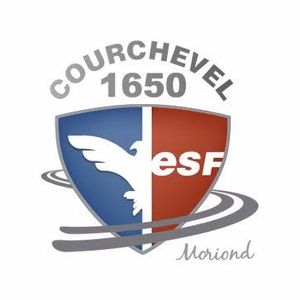 JOIN OUR SKI TRIBE
Whatever your level, at the ESF Courchevel 1650 you will find an activity that suits you and a friendly atmosphere.

Improve your skiing in a friendly group or measure yourself against the Chronos on the slopes of Courchevel 1650, you can.

Come and try the ESF Courchevel 1650 experience