Courchevel 1650 Moriond stadiums
Enter the competition with the ESF Courchevel 1650 Moriond!
Every winter the snow front stadium and the Rochers stadium of Courchevel 1650 Moriond become your playground.

You have the soul of a competitor?
Then we'll meet you during the whole winter season to outdo yourself.

Consult our prices and schedule.
Bookings can be made directly at the ski school office located in the "Maison de Moriond".
ESF COMPETITION ACCESS
STADIUM SAINT AGATHE OU ROCHERS
Tests
Tarif
Rocket
12.00 €
Arrow or Chamois or SkierCross ou BoarderCross
9.00 €
Jump
6.00 €
Test Cards
Unlimited" test card
99.00 €
Card with 5 tests to choose from
39.00 €
Test Card (Arrow, Chamois, SkierCross, BoarderCross)
35.00 €
Clubs, Groups, Schools, Lodging companies, Seminars, Individuals,
The ESF Courchevel 1650 Moriond also organises private competitions for you.

Special Slalom, Giant, Parallel, Rocket, Jump, Skiercross, Boardercross
COMPANY CHALLENGE
When you register, please give the name of your company.
A national ranking will be made at the end of the season.
All ESF participate in this challenge

ESF COMPETITION
GROUP
Prices
Up to 20 participants
390.00 €
From 20 to 50 Participants (Flat rate 390,00 € for the first 20 - beyond that price per additional person)
10.00 € / pers
50 Participants
690.00 €
More than 50 Participants (Flat rate 690,00 € for the first 50 - beyond that price per additional person)
5.00 € / pers
CONTACT COMPETITION GROUP
Romain Marceau
vente@estcourchevel1650.com
+ 33 (0)4 79 08 26 08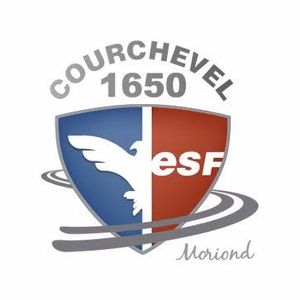 JOIN OUR SKI TRIBE
Whatever your level, at the ESF Courchevel 1650 you will find an activity that suits you and a friendly atmosphere.

Improve your skiing in a friendly group or measure yourself against the Chronos on the slopes of Courchevel 1650, you can.

Come and try the ESF Courchevel 1650 experience